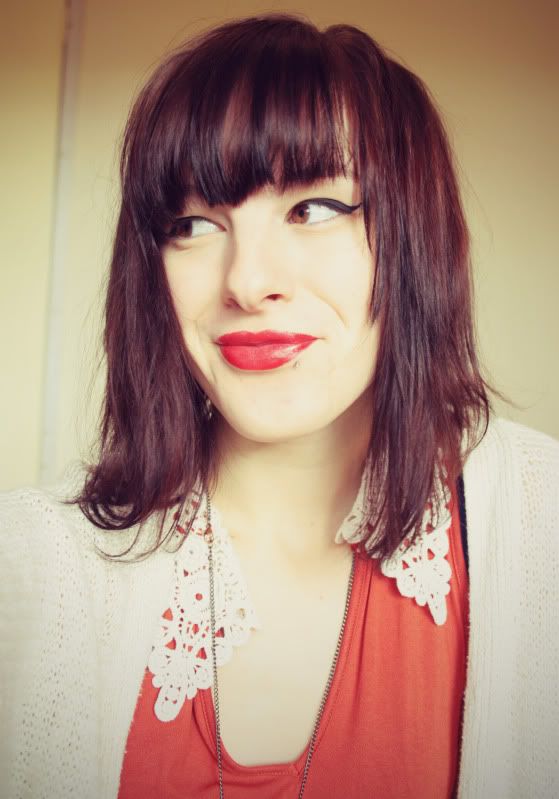 This is the outfit I wore the other night to see Modest Mouse. I aimed for my clothes to be moshpit friendly: Cardigan can be tied to satchel bag when it gets too hot, short sleeves for easy arm movement, shorts (not a skirt) for dancing without flashing everyone and skirt riding up, and big combat boots so feet don't get crushed.
Also, Modest Mouse were amazing.
:)
Wearing:
1. Asos Orange Dress - $28 - http://www.asos.com (worn as top)
2. Lace Tiered Shorts - $5 - http://www.wholesale-dress.com
3. Cream Granny Cardigan - $20 - http://forever21.com
4. Colour Block Suspender Tights - $3 - http://wholesale-dress.net
5. Pocketwatch - $10 - Sydney Markets
6. Black Combat Boots - $15 - KMart
It's been raining forever so I had to take these photos inside - sorry for the terrible quality. I just did another Wholesale-dress haul and it went alright - these tights are amazing and the lace shorts are pretty cool too.